Closing Conference of the COST IC0904 TWINTIDE project
10-12 October 2013, Bari, Italy
Download the technical program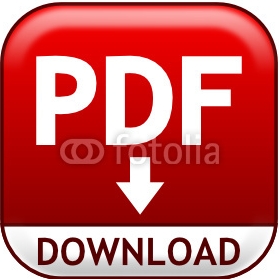 About the COST Action IC0904 TWINTIDE
COST IC0904-TWINTIDE is a 4 year project started in 2009, whose goal is to harmonise research and practice on design and evaluation methodologies for computing artefacts, across sectors and disciplines.
The COST IC0904-TWINTIDE Closing Conference will present and discuss the results of the project's activities. It starts on October 10th 2013, Thursday, at 14:00 and ends on October 12th 2013, Saturday, at 12:00

Organizing Committee
- Carmelo Ardito
- Paolo Buono
- Maria Francesca Costabile
- Rosa Lanzilotti
- Antonio Piccinno

University of Bari, Italy
Venue
The conference will be held at the Athenaeum of the University of Bari (Piazza Umberto I, Bari).
The conference room is "Salone degli Affreschi", easily accessible from the main entrance of the University.
Hotels
Please, make you reservation as soon as possible: many events are scheduled in Bari during the conference week.
Bookings will be handled on a first come first serve basis. Booking and Cancellation Policies are managed individually by each hotel.

Please make your reservation directly with the hotel by email. Do not forget to specify the reservation code.

The conference hotel is:
Hotel Oriente **** (Corso Cavour, 32, Bari) Oriente.Booking@hotels.alpitourworld.it -- Reservation code: GTWI0


Single: 115 €
Double: 140 €
Other suggested hotels are:
Hotel Palace **** (Via Francesco Lombardi, 13, Bari) info@palacehotelbari.it -- Reservation code: Twintide

Single: 109 €
Double single use: 129 €
Double: 144 €
Hotel Adria *** (Via Zuppetta, 10, Bari) info@adriahotelbari.com -- Reservation code: Twintide

Single: 60 €
Single with a larger bed: 75 €
Double single use: 85 €
Double: 100 €
Hotels are in the city center, at walking distance from the conference venue, the airport shuttle stops, the sea side, the medieval town and the main shopping area.
Breakfast and Intenet access are included.
Bari Palese Airport, or Karol Wojtyla Airport, is located 9 km north-west of the center of Bari.
From Bari airport to city center
Shuttle bus from the Bari airport to the Bari train station (Bari Centrale), which is one block from the conference venue and a few blocks from the suggested hotels.
Tickets are sold onboard only. The cost is 4,00 €.
The shuttle bus timetable is available here

Train connection is available from the Bari airport to Bari Centrale train station.
Tickets are sold at the ticket machines. The cost is 5,00 €.
Further information are available here

Taxi from airport to downtown costs around 30 € daytime.
The price is higher on Sunday and nights. .